Lunartik
From Vinyl Creep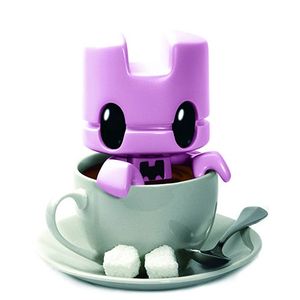 Biography
[
edit
]
"Mr. JOnes - AKA Lunartik" Aside from being ludicrously tall for his age - 6ft 7 inches & still growing. Mr JOnes is a man on a mission. His aim? To bring together the worlds of art and design in perfect harmony. And under the banner of his company Lunartik, things are progressing rather nicely.
A product designer by degree, by day he can be found with a strong tea by his side and web design project on the go. Come the night, fuelled by yet more tea and the power of the full moon, his art, toy, sticker and countless other projects take over. And with these, soon, he'll take over the world.
Designed Toy Releases
[
edit
]
These are toys designed by Lunartik.
Toy Series Participation
[
edit
]
These are toys that Lunartik has lent their design skills to.
Customs
[
edit
]
These are one-off, or very limited, toys.
Production Pieces
[
edit
]
Customs
[
edit
]