64 Colors
From Vinyl Creep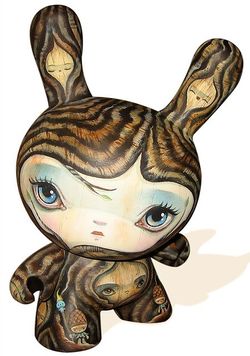 Biography
64 Colors is two people, Laura and Eric. Independent spirits who collaborate on illustration, graphic design, character and toy design. Sugar and caffeine keep us moving and working hard to channel our collective thoughts into solutions which keep our clients happy, our house warm and our creative souls filled with joy and happiness.
Solo Shows
Designed Toy Releases
These are toys designed by 64 Colors.
Toy Series Participation
These are toys that 64 Colors has lent their design skills to.
Customs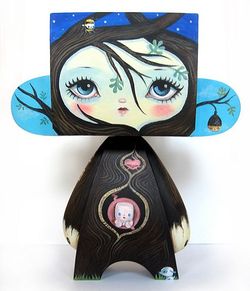 These are one-off, or very limited, pieces.
Other work
Images
Production Pieces
Customs
Other Work